5 Reasons To Live In Lotus, Boca Raton
Posted by Andy Mandel on Monday, October 18, 2021 at 10:37 PM
By Andy Mandel / October 18, 2021
Comment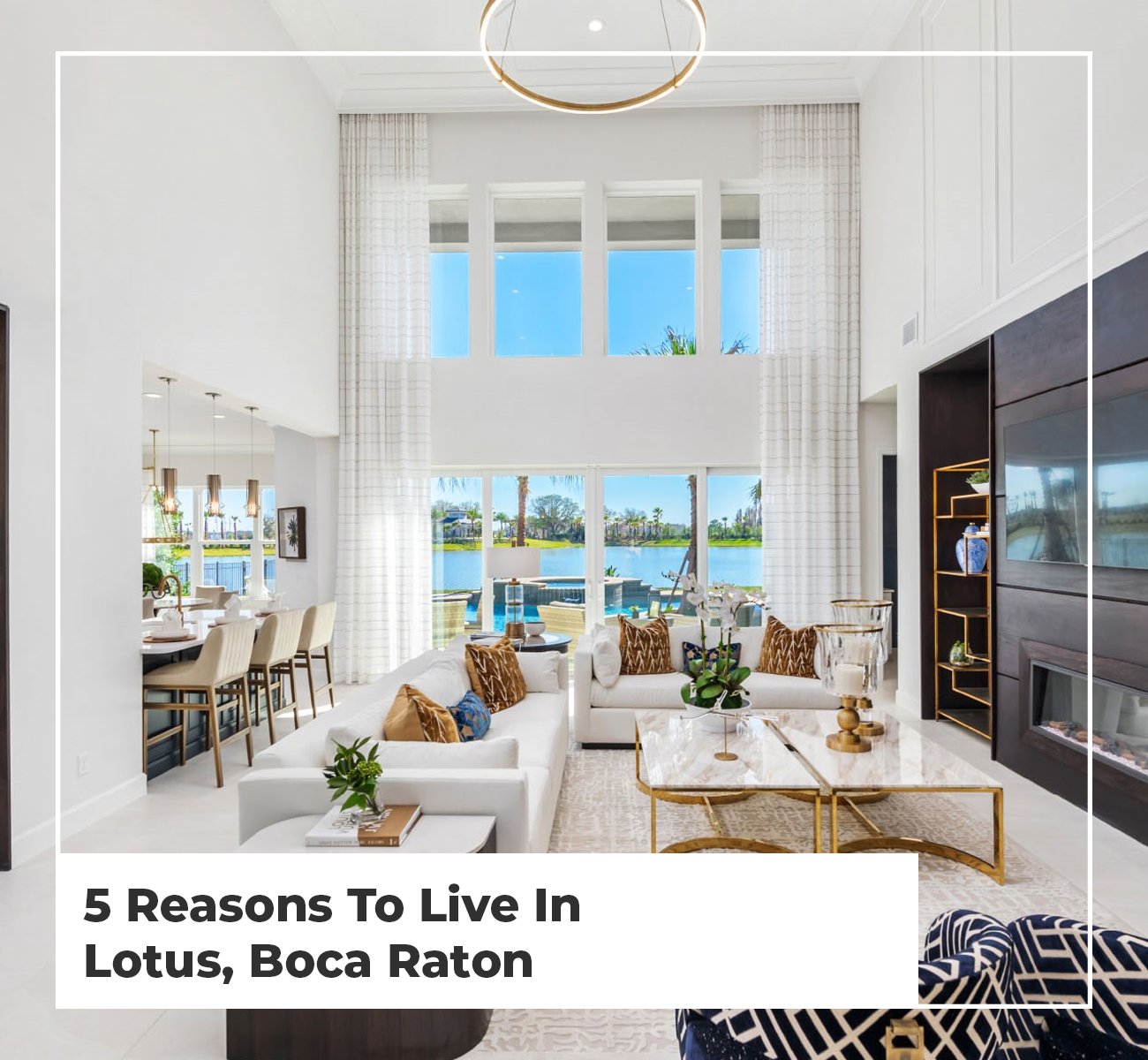 Lotus, Boca Raton is one of the newest and most modern housing developments that is available in South Florida. The lifestyle that this community provides is contemporary and modern. With 12 different home designs that you can choose from, you will surely find the best fit for you and your family's needs. While there are plenty more than 5 reasons to live in Lotus, Boca Raton, in this blog we will focus on the top!
Each and every beautiful home that makes up this community has a stunning and modern design with every small detail taken into account. You will be in awe of the sculptural detail accentuated with the entryway design that is truly one of a kind.
Living in Lotus, Boca Raton will give you some of the best amenities that are in South Florida. Here are the top 5 reasons to live in this modern and contemporary community.
1. You will experience the Lotus lifestyle
The amenities that you will have when living in Lotus, Boca Raton are truly world-class and luxurious. You will feel like you are on vacation every day but in the comfort of your own home. As you approach the entrance, you will be impressed with the multi-million dollar entryway complete with a spacious fountain and a staffed gatehouse that is manned most hours of the day. This ensures that residents inside Lotus are protected against unwanted guests and are kept safe.
Each home in the Lotus has an open-concept design that exudes class and modern design. You will also have an expansive outdoor area whenever you want to spend time outdoors and is perfect for entertaining guests and visitors.
The homes in Lotus, Boca Raton range in price and often start at $1,000,000. There are many different designs that you can choose from, with bedrooms ranging from 2 to 6 depending on what size home you are looking for. The car garage area is also spacious with space that can hold 2 to 6 cars.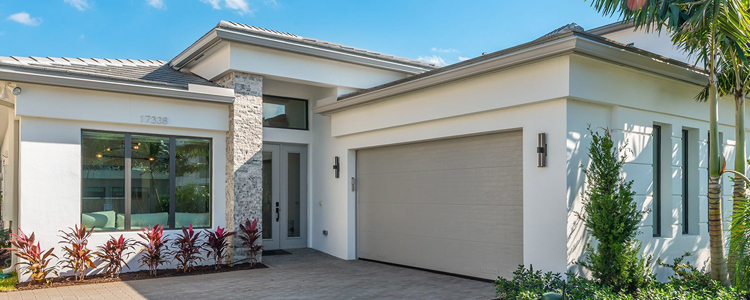 2. The Clubhouse has it all
The Clubhouse is also a sight to behold, with over 26,000 square feet of space you will find several pools, a gym, basketball court, racquet club, playground, and a splash park for kids. You will also find tennis courts, pickleball courts, a card room, an events room, and an outdoor bar and cafe. The Clubhouse encompasses 8 acres of space and is a great venue where you can meet and connect with your neighbors.
If you like sports and being outdoors, the Clubhouse is a spot that has it all. There are seven lighted clay tennis courts that are shaded and one asphalt court where players with varying levels of experience can practice. There is also a Pro Shop where you can get apparel and sports equipment needed for playing. You can also find six lighted pickleball courts and a full basketball court.
To top it all off, the Lotus has a resident Sports Director who is available for lessons so that you can learn from the Pro and enhance your ability. The outdoor pavilion has an amazing playground for kids where you can hold kid's parties or host playdates.
3. Numerous world-class amenities are available at your fingertips
Located in Boca Raton, the Lotus community is one of the best communities in the area and you will have a chance to experience the different amenities that are conveniently located just minutes away from your backyard. You will have access to world-class dining, shopping, and recreational areas that will surely give you the best.
You really don't need to leave the Lotus for outside recreation because you can find everything in the Clubhouse. But if you are looking to explore the outside areas, here are some of the outdoor parks that you can explore:
Spanish River Park
Pondhawk Natural Area
Boca Inlet Park
Patch Reef Park
James A. Rutherford Park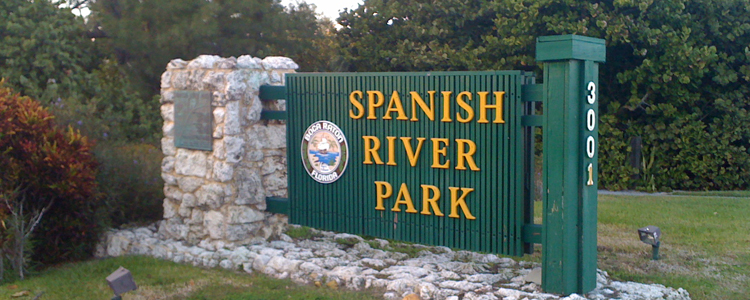 One of the best things about Boca Raton is that the residents are spoiled with international cuisines that are available to them. Depending on what you are craving for, you will definitely find it in Boca Raton. You can opt for restaurants that offer quick bites or a fine dining experience like no other. Here are some of the restaurants that you can check out:
The Pampa Grill
Giuseppe's Cafe
Sovereign: Poke, Boba, Asian Kitchen
Rosina Bistro
The Capital Grille
Boca Raton also boasts of shopping options that are world-class because it caters to both residents and visitors from all over the world. You will find unique options as well as affluent shopping centers that are on the luxurious side. Here are some of the shopping areas that you can check out in Boca Raton:
Town Center at Boca Raton
The Shops at University Park
University Commons
Boca Raton Shopping Center
Palmetto Park Square
4. World-class school district
The Lotus, Boca Raton can be found in Palm Beach County which has one of the best school districts in the state. The Palm Beach County school district is the tenth largest school district in the country. Quality education is one of the deciding factors especially for families who have school-aged children. Here are some of the schools that you can choose from in the vicinity: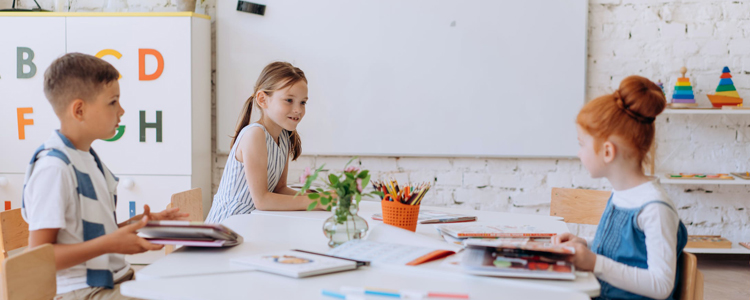 5. South Florida living at its finest
South Florida is known worldwide as a hub of affluent residents who only want the best of what the world has to offer. This area definitely exudes a specific lifestyle and exclusivity. One of the greatest advantages of living in Florida is there are no state income taxes which means that your money will go a long way, making it more affordable than other areas.
South Florida has a lot of gated developments that are newer but the Lotus, Boca Raton is head and shoulders above everything else. You will be in awe the minute that you drive in through the million-dollar and expansive entryway and beautifully landscaped lawns. Each home is carefully designed with higher-end materials, and the designs are modern.
If you are looking to move to Lotus, Boca Raton, you should contact our team of professionals today - we are experts in the local area and can help you land the home of your dreams. Your luxurious home awaits in Lotus, Boca Raton.
Homes For Sale in Lotus